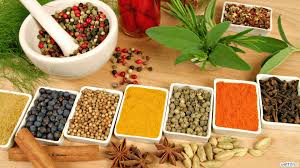 Ayurveda  for Vibrant Health
Discover your constitutional type according to this ancient (and still current) system of Indian natural medicine. This knowledge will smooth the hiccups you notice when relating to your family, friends and colleagues too. We will cover common disease patterns of the each types and what you can do to ameliorate them. We will also look at best forms of exercise, types of work, holidays and when and how to eat, and we will taste some ayurvedic balancing food too. Things will fall into place very easily in just three hours.
Facilitator Christina says, "When I first learnt Ayurveda I felt my judgements of myself and others dissolving away. I tended to be very 'my way or the highway' and found understanding the innate nature of other people turned these criticisms into compassionate understanding. It meant I could appreciate and savour the different qualities others brought to my life.
Once you understand how it all fits together – easy to do in a couple of hours, I found the guidelines for balancing lifestyle, health and to re-equilibrate when you get knocked off course (physically and mentally) to be simple and easy to implement. It's a great system and I have used this knowledge so often in my daily life ever since."
Facilitator Christina Brown has written a book on Ayurveda (you can check it out on display at the studio)
Date: Sunday October 12th 1.30-3.30pm
Fee: $65.  Early bird  Sept 29th $55.
Prebooking essential