Classes at Transform Yoga Pilates Barre
Go on! Stretch yourself!
Glow as you Go
The benefits last beyond just a single class, whether it's yoga or piloxing.  Each of our classes will build your energy reserves, enhance your health and cultivates calm and clarity. Go on. Stretch Yourself!
Read below for class descriptions: Yoga, Pilates, Booty Barre®, Prenatal Yoga, Mums+Bubs, Yoga for Kids and Teens, Restorative Yoga, Yin Yoga and Meditation. All classes held at Transform Yoga Pilates Barre's Balgowlah studio on Sydney's Northern Beaches. Private lessons and corporate classes held onsite and at your location too.
Please book online before each of your classes.. And if you are new to our studio, read How to book your class.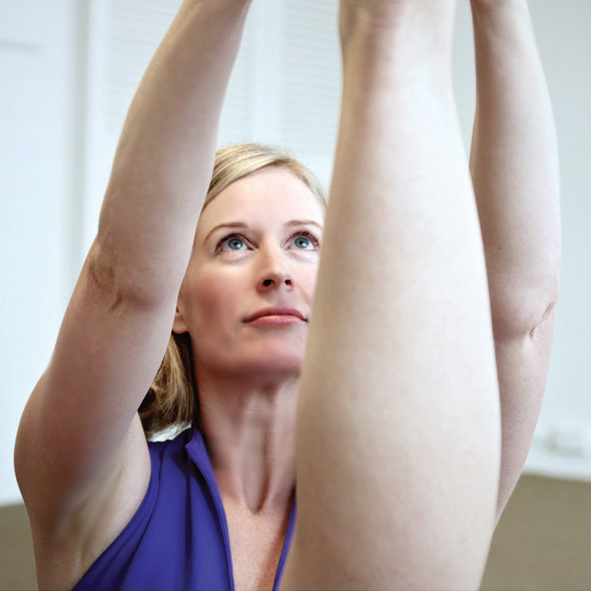 Yoga
Yoga offers a full bodymind workout.It works on all aspects of the person, feeding the physical, mental, emotional, and soulful realms. By touching into each aspect of yourself, you'll feel uplifted, connected, healthy and harmonious. Furthermore, each hatha yoga class is a well-balanced class, bringing you to life and making you feel shiny within. Build stamina in longer holds, drop into flow states with connected movement and breath, enjoy warming standing poses and stretch out with the floor work. As a result, you garnish your experience by learning to relax in whole new ways with a guided relaxation to close.
Cardio Pilates
Brand new to Sydney, join us for Cardio Pilates.
Cardio Pilates Classes is a fusion of dance, Pilates, and yoga performed to the beat of the music. It offers a true foundation of Pilates accompanied by uplifting top 40 dance tracks. Your balance is challenged, strength is built, and suppleness is enhanced due to the moves being performed both standing and on the floor with props.
Since in each class you'll use bands, weights or balls to emphasise control of your body, you therefore challenge body awareness and it'll help you perform the exercises correctly.  You'll experience a great mind-body connection as you strive to move with precision. Consequently, you'll love how your new-found strength helps you move with elegance and ease.
Cardio Pilates will give you strength, balance, power and flexibility. It offers low impact cardio moves while elevating your heart and your soul!.  It's a total body workout!
View the video below for a preview!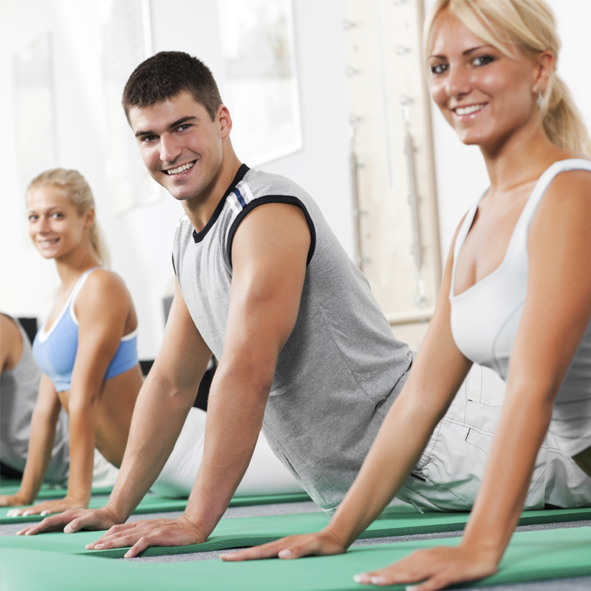 Pilates with Props
Our Pilates with Props classes give you a supple body and long, lean muscles. First of all, Pilates exercises train several muscle groups at once in smooth, continuous movements. As a workout targeting the arms and shoulders, the back, the abdomen, the inner and outer thighs and buttocks, Pilates is known for its sculpting effects. In addition, it helps create a more evenly conditioned body without building too much bulk.
During each class you'll actually be re-training your body to move in safer, more efficient patterns of motion. Models love Pilates because it sleekens physique. Athletes love how Pilates enhances sports performance and aids in injury prevention and rehab. The rest of us like all that too, plus we adore Pilates as a boon to grace and longevity. As much as Pilates strengthens and lengthens us, we love how Pilates works so beautifully at any age, helping us steer clear of injury, attain perfect posture, and lighten our step as we move gracefully through life.
Safe yet challenging! Furthermore, Pilates with props moves are performed standing, on a mat or at a barre. The moves are low impact so along with the expert guidance of our teachers, and you have a safe workout which can increase in intensity as your body conditioning improves. We keep it fresh with the use of props like chi balls, therabands, sliders, balls, cuffs, magic circles. Known as an excellent core strength builder, Pilates is also fantastic as injury rehab, for postnatal mums, those with back and other problems. Do talk to our teachers about your condition. In conclusion, no matter what your age, your current fitness level, our Pilates with Props classes will help you gain strength, flexibility and coordination.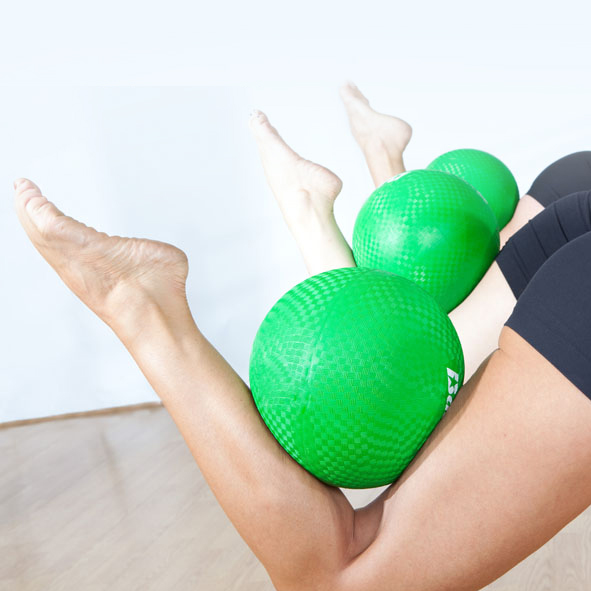 Booty Barre®
Pilates + Yoga + Dance
A sexy, energetic, fun workout that fuses fitness techniques from Dance, Pilates, and Yoga while toning, defining and chiseling the whole body. The Booty Barre® method is the perfect combination of strength, fitness and flexibility in addition to cardio to burn fat fast.  You will be amazed how well Booty Barre® works for pelvic floor, upper, and lower body toning. Also, it's set to great music so it's fun, feminine, and dancey. There's a good reason barre workouts have also become a popular choice with many celebrities. Come join us and lift your heart rate, your booty, not to mention your spirits!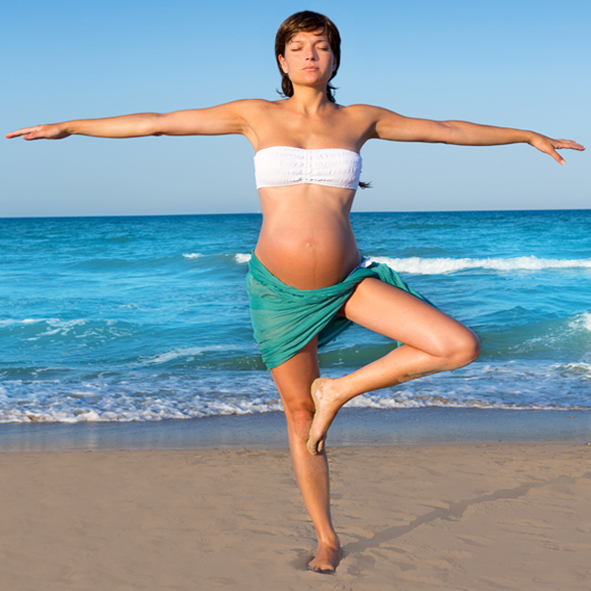 Prenatal Yoga
Connect with your little one and enjoy your pregnancy more.
Each class offers postures that are specially adapted to suit your needs during each stage of pregnancy. Hence women often tell us so many common discomforts of pregnancy are eased by yoga. Prenatal yoga is excellent preparation for a satisfying birth experience. You'll build strength, flexibility, and confidence. Furthermore, you'll learn positions, breathing techniques and visualisations to help during labour and birth, and other essential skills to set you on an enjoyable journey as mother to your beautiful new baby.
Your teacher, Christina, has taught prenatal yoga for over a decade and conducts prenatal teacher trainings. She is also a proud mum of two.
Drop in classes available or cheaper by the 8 week course (you can start any week) and make up classes are available for missed sessions. All prenatal classes require prebooking. If you are new to yoga, please wait until you are 12 weeks pregnant. To discuss your situation, call 0402 970020 or email us today.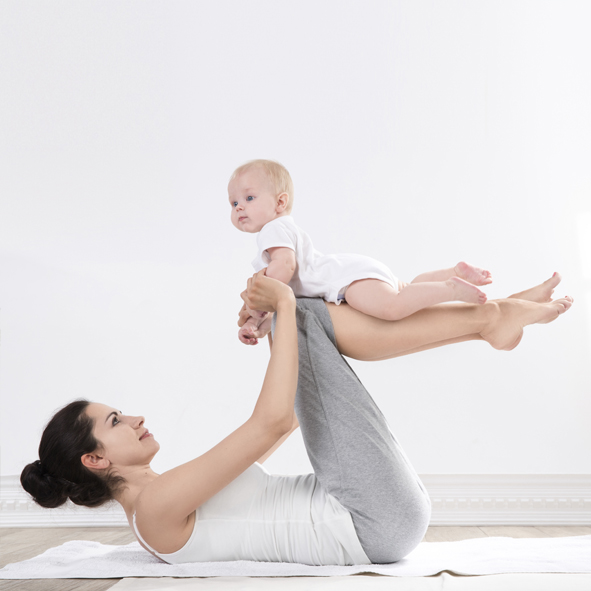 Mums+Bubs
Yoga + Core Power Pilates for Mums
Bring your baby (newborns to crawlers) and enjoy incorporating your bub into your workout as you regain your pre-pregnancy body. Each class will stretch out the tight bits mums commonly experience; shoulders, back and hips. Furthermore, we will strengthen up the body bits that are feeling just too soft. Each session includes some post natal Pilates for targeted abdominal and pelvic floor muscle toning. While we're doing these, your bub will also enjoy some dedicated time with sequences to help build co-ordination, soothe colic, and help settling. A guided relaxation to finish will soothe the mind into serenity.
In conclusion, you'll enjoy these supportive classes with a community feel where you attend to your baby as you need. Suitable for bubs from newborn to crawling, these classes are a must for mums – babies love coming too! Drop in classes available or cheaper by the course. Make up classes to parent and kids class or general drop in classes available.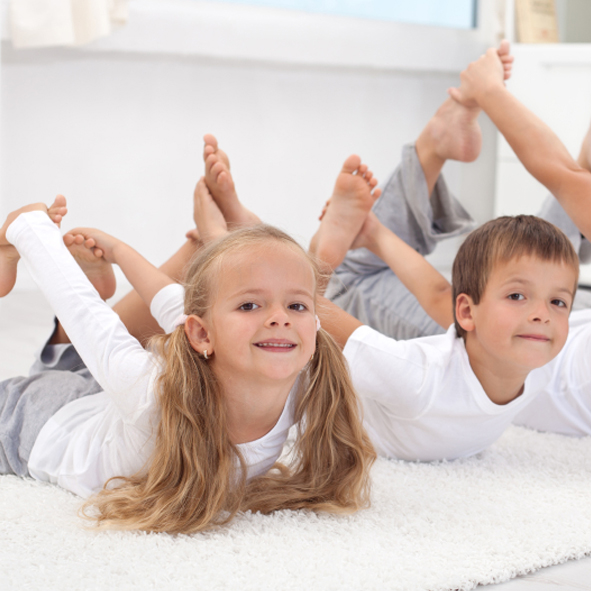 Kids Yoga
"If every 8 year old is taught meditation, we will eliminate violence in the world in one generation"
– Dalai Lama
Our specialist teachers utilise kid's boundless energy with active stretch and balance. They also offer life skills with tools for relaxation and self-awareness. Taught by experienced teachers in an appropriate way for the various age groups. We offer holiday classes for children aged 3-7, 7-11 and 11-18 in addition to other holiday workshops for parents to enjoy with their children.
Our Kids Yoga children benefit from tried and tested techniques for self-calming, co-ordination and confidence in a fun, creative atmosphere.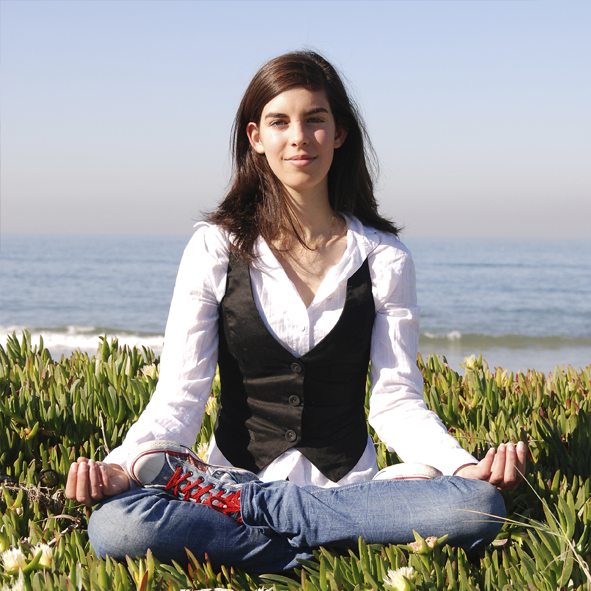 Teen Yoga
Yoga for ages 11-18
Sometimes  a teen can feel in between: dramatic physical changes, social challenges and scholastic pressures can tug a teen off balance. Offer your loved teen the gift of yoga to boost their well-being, elevate self-esteem, focus the mind, and blow off stress in a productive way. As a result, your teen will develop strength and coordination and flexibility with the yoga postures. They will also learn to yoga breathing techniques designed to help balance the emotions. Most of all, each class will close with relaxation and meditation practice (don't we all wish we'd learnt that when young!) for soothing and healing, to settle mood swings and improve concentration for school.
Taught by qualified adult and kids yoga teacher (and local mum to teen and preteen kids) Dagmar Feldmann. Besides understanding teenager's needs, Dagmar was also a physiotherapist in her native Germany before falling in love with yoga.
Yoga for Ages 11-18 Thursdays 4.30-5.30 during school terms. During school holidays teens can attend general Yoga and Pilates drop in classes for just $10.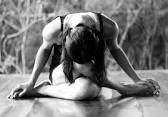 Yin Yang Yoga
Eliminate the residue from the week with this fantastic blend of yoga moves. Starting off with some slow hatha moves to seduce you into a true wind down during the subsequent restorative yin postures. In conclusion, complete your experience with a deep guided relaxation.
With this Friday night class, you will breeze into the weekend with that little extra pranic juice in the tank. What's not to love?!!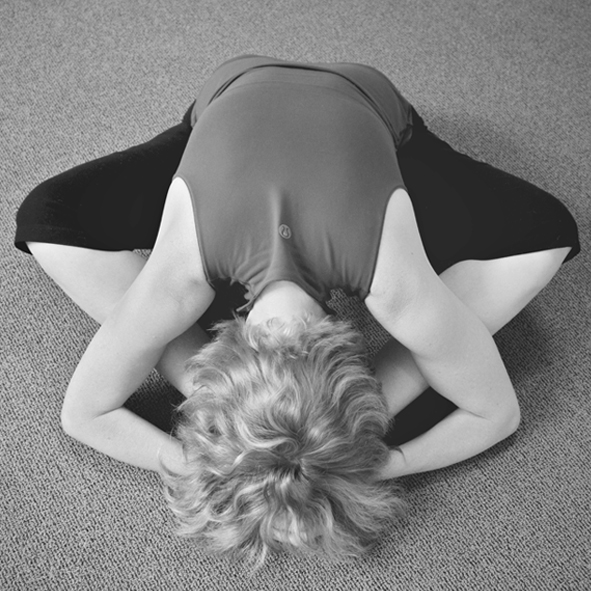 Restorative Yoga
Top yourself up! Book a date with yourself  with this monthly class to soothe away stresses of the week before they even start.
We offer a delightful platter of classes to satiate your taste buds…… and these classes are definitely your dessert! Restore, rejuvenate and reward yourself. Most of all, Restorative Yoga features longer holds of a full spectrum of gentler postures where your body is supported with blankets, bolsters and other props.
Something for nothing… as you rest into the pose you'll find that as your body doesn't have to expend any energy to get the opening benefit of the yoga poses. As a result, you'll actually get free energy from the universe! You'll practise prana building yoga breathing techniques, and each class finishes with a special long guided relaxation.
This class complements those who are used to hard work (in body or mind), the super fit and those low in energy reserves. It suits breastfeeding mums, all parents, those recuperating from an illness, carrying any chronic disease, and anyone living with any stress, imbalance or overwork.
This class is held each Sunday afternoons as a top up for you as you enter the new week.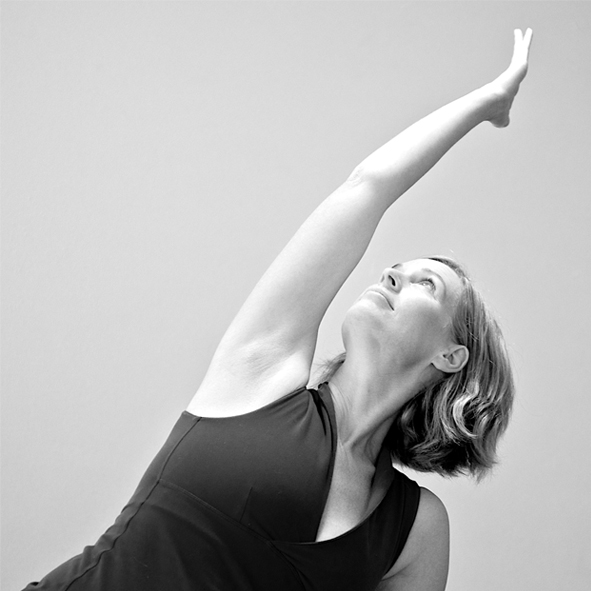 Private Classes
Yoga + Pilates
Choose your perfect style at your perfect time at your place or ours. Sessions crafted to suit, for individuals, couples or small groups.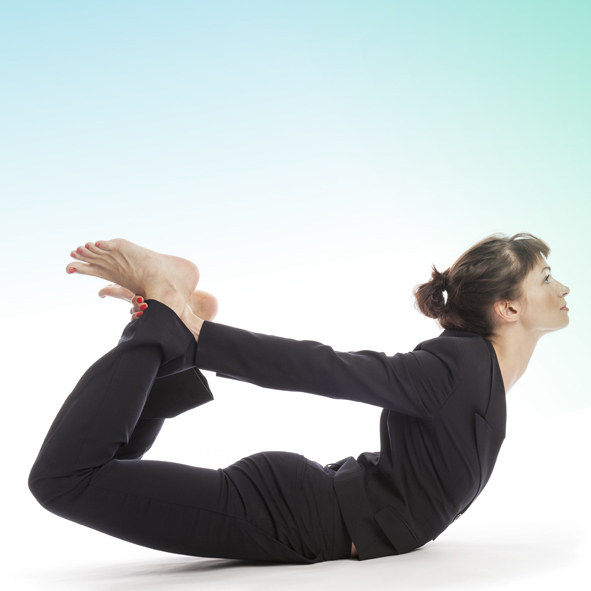 Corporate Yoga Classes
Bring health and harmony to your workplace. Call us to talk about special events or regular classes, at your place or ours. Click here for more information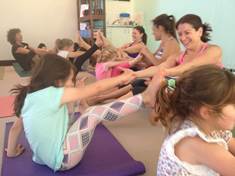 School Holiday Options
Don't miss out on your fitness over the school holidays!
Transform  we have options for grown-ups and the kids! For more information click here to see our School Holiday Options
Meditation Courses
We offer short Meditation Courses during term times.
Check our live schedule for information.