Praise
Recent comments on our studio and teachers
"Thank you so much for your incredible classes. I just love coming along to Transform, it is such a positive nurturing place and it has been a wonderful journey for me that I'm so grateful to be on. So thank you! X" -Helen, North Balgowlah 
Here's what 6 classes at Transform can do:
"I had been going to the chiro and also for  massage every three weeks. Those therapists have all said my body is completely different. I hadn't said anything to them but they noticed my muscles are more defined and asked what I have been doing! Thank you Transform. You have made a big difference to my life.  Especially as a grown woman, you have created something that so positive and you are so very welcoming." – Anna, Balgowlah Heights, after 6 visits.
The Studio Experience
"Since starting nearly three months ago with you I really have noticed a huge difference,  my neck pains are gone and I feel so good.  I'm loving this new journey I am on 😊 Thanks for being so welcoming." – Michelle, Curl Curl
"Most supportive & enjoyable studio I have been to, everyone encouraging classes great with fabulous teachers" – Val, Dee Why
"I have been attending Transform Yoga and Pilates for more than 4 years and commend them on the quality of their instructors and their personal approach. They take an interest in the need of each individual and tailor their classes to meet those needs. The instructors are highly qualified in their field and they are fun and engaging. I can certainly feel the physical benefits of attending both pilates and yoga each week." -Kerry, Seaforth
"I love Transform Yoga…warm, genuine, welcoming, highly knowledgeable  teachers who make the world of yoga and pilates non intimidating and fun. The owner Kristina genuinely cares about her clients! Transform also great as not pretentious like some studios." – Holly, Balgowlah
Tried and Tested
"Been going to Transform for some 4 years, starting with yoga and in the last year adding Pilates classes. Everyone at Transform is professional, friendly, and focused on giving personal attention to all the students. I am always looking forward to my classes and recommend Transform to anyone I come across." – Hooman, Seaforth
"I was intrigued by the name "transform" when I first visited Christina's studio and have been a member for over a year now. My experience of exercise definitely transformed. I look forward to coming to every session and leave every time being transformed to a happier, stronger and healthier me. Christina has created a community where every feels welcome and accepted and I feel that during every session she and her beautiful teachers give us 100%. I love coming to "transform" yoga" and feel that it makes a great contribution to my overall happiness and wellbeing. Poli, Transform member" – Polina, Manly Vale
Amazing Classes
"Amazing class! I enjoy going to pilates classes, I love that we do full body workout with balance and agility. Very friendly and warm atmosphere!" – Ana, Manly
"Fabulous morning yoga, less formal than some other classes. Sarah has a well structured class each week with a theme, although she always incorporates requests for specific areas to be worked on" -Sarah, North Balgowlah
Great Atmosphere, Personalised Routines
"Over the years I've tried a number of gyms, yoga studios and so on. I always go once and never return! So it was with great trepidation that I plucked up the courage and walked through the door at Transform. I needn't have worried. Christina is so gentle and caring–and it flows through the whole studio. All the teachers are welcoming, and they always give individual variations so everyone can work at their own pace and level. I can't believe that I have been going for nearly three months now. Yay! " -Sharon, Fairlight
"Professional, friendly, caring and great energy. Good variety of classes taking into account individual needs. Can always have a laugh and feel good at the end of class. Highly recommended!!" –Liza C, Member since 2018
Aerial, Pilates, and more!
"The Aerial Yoga classes are fantastic. As a new experience, I really enjoyed that the teacher is able to accomodate the " beginner to experienced" range of clientele.The teachers provide great instruction, gentle humour and a lovely doable workout. Relaxing and uplifting!" – Lizzie, Manly
"Have enjoyed the Aerial yoga classes immensely. As a beginner it is the right mix of workout/and relaxation. Overall  a feeling of wellbeing for hours after!" – Gabrielle T
"What a special place?! A year ago I slipped a disc in my back and had such severe sciatica that I couldn't bend to get into a car! After refusing surgery and being lucky enough to respond to a CT guided spinal injection then I waited for over 6 months before being confident enough to contact Christina at Transform about Pilates. Being a GP I had heard about the wonder of Pilates and how great it is for 'broken' backs. However whenever I had tried Pilates before I always felt that it just involved lying on the floor with my legs in the air like a dying cockroach. Well that is not what I found at Transform at all. Here I have found the most amazing enthusiastic group of teachers who advise carefully to each of the group as to which exercises they should do throughout the session to protect any further damage from injuries. The classes are varied and really good fun. The studio is fantastic and the whole environment so welcoming. I now have mostly pain free days and I don't wake up at night in pain when turning over anymore. Thank you Transform. Your classes are amazing and have given me the confidence to exercise again." – Dr. Sophie H
Beautiful Place to Train
"Transform is a beautiful place to train. The teachers are professional and friendly and there is a very peaceful atmosphere. Love it!" – Yolanda, Manly
"Great experience even for a beginner" – Claire, Manly Vale
"Great fun fitness for all ages and abilities, especially for me, post-op with a bad ankle " –  Kellie M
Fabulous Teachers!
"Fabulous teachers and studio… Come out of classes feeling strong, rejuvenated and happy!!! Keep up the good work." – Mansi, North Balgowlah
"Love the variety of the different classes at Transform. The teachers are all lovely and talented, led by the beautiful Christina. And now they offer Aerial it's even more exciting with new challenges!"– Sarah T, Manly Vale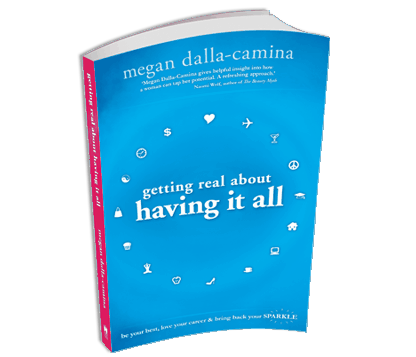 On Transform Founder, Christina Brown
"And then I found globally-renowned author and teacher, Christina Brown. I stumbled across Christina when she owned Life Source in Sydney, took her Friday lunchtime class one day, and fell in love. She is an amazing and inspirational teacher who made yoga fun, holding it lightly and taking her students on a journey of discovery. I loved her classes so much, that I decided a few years later to do my yoga teacher training with her, which was one of the best years of my life."
Megan Dalla Camina, in her book Getting Real about Having it all. Be your best, love your career and bring back your sparkle. (Published by Hay House)
Corporate Classes
"We all loved our teacher, and it was seriously the brightest point of our week and the highlight of our Thursdays.  The teacher was such a great motivator, she was so cheerful, and put up with us giggling our way through the classes. She made us all work harder than we realised and believed in us more than we believed in ourselves! Your instructor is truly an asset to Transform Yoga, and on behalf of all of us here at Harlequin, we cannot recommend her highly enough nor thank her enough! And thanks to you as well for organising it, for providing the great experience that we had. I'll be recommending Transform Yoga far and wide!" – MD, Harlequin Publishers
Transformed!
"I am amazed at how much my body has changed! It hasn't just got to a point then stopped. I have kept coming and plan to keep coming. Each week I can see I am getting better and better." – NW, on completing her first 6 months using the Transform Express pass
Fantastic Studio!
"Fantastic studio! Great instructors! Have never felt better! I love all the classes I have been to." – Karen Adamson
The Yoga, Pilates, Barre Mix
"I had back pain for 7 years. The last year has been the worst. I have spent so much on different therapists before coming to Transform. My back pain was 100% gone after 2 weeks. I have visited three times a week, once each for yoga, barre and pilates class and have absolutely no back pain anymore." – Sue, after two months of Transform classes
"After five classes, I have trimmed down on my hips and thighs. I am convinced it's the Booty Barre classes as I still drink beer!" – NM, Booty Barre attendee once a week.

"Over the ten years I have been doing pilates and yoga in all sorts of areas I have found both the 6pm Pilates on Thursday and 8:30am Sat Yoga to be the best classes I have ever been to. My stomach already feels flat and tight and finally instructors taking time to ensure we all do it properly to get the best result." – KG
"It's a really unique workout. I have done lots of exercise but this uses muscles that nothing else does. There were muscles I used I didn't even know I had!"– KJ
'You walk out feeling like you have been to a spa retreat for a day after a yoga session at Transform!' – Anneli C
Early morning classes
"If only people knew how fabulous is was to go into a warm dimly lit studio when dark and walk out the door energised, ready for the day after the sun has risen." – Sue
Prenatal Yoga
"We welcomed our little girl last Friday. She is an absolute sweetheart and we are over the moon. I had an amazing, drug free natural labour which I am still on a high from. I did so much prep for labour as I was attempting a vaginal birth after caesarian and it all paid off. So I wanted to thank you for your amazing classes. I was so focused during my labour. So present. Never felt fear of anxiety. And I put that down to my yoga practice and being able to be completely present. I wasn't against using pain relief but I was so present in each moment I didn't even think of it!! I really just wanted to share my amazing experience."  – Lara
"Attending weekly prenatal yoga is a fabulous way to relax and connect with baby. The classes are personal, informative, and relaxing. The yoga practice is gentle and yet I definitely come away with the feeling that I have worked my muscles without exhausting myself or being in any discomfort. It is truly the best thing I have done while bring pregnant, and it would definitely make an excellent gift for any mum to be!"  – BJ
"All my time at yoga really came into play with breathing techniques and I just imagines I was doing wall sits with my hands above my head. It took 5.5 hours from induction to the point where I pulled my baby out myself. The most amazing labour experience! Thanks you for all your guidance during this special time. I absolutely  loved being pregnant and can't waitto do it all over again one day. For now I am enjoying my beautiful little boy." –  Kellie M
Mums+Bubs Postnatal Classes
"The mother and bub classes have enabled me to get my core strength and flexibility back after having a very difficult birth. With the help of Christina and her focus on each and every student I am able to navigate the new world of motherhood with little to no pain. Her knowledge of yoga, pilates and her first hand experience of being a mum makes her classes a pleasure to be a part of. When I leave my Friday class I feel elated and renewed to take on the challenges of the day/week. Thank you Christina for taking the time to recognise each of us as individuals with differing levels of health and wellbeing. Your personalised approach has really made a difference to my quality of life and I look forward to continuing classes with Transform now and into the future. " – Kerrie
"Love the small size of the class and personal touch and flexibility of how Christina runs the class. The mum n bubs class helps me to focus on me while bub looks at me like i'm a silly octopus. After the first session the sore muscles from carrying bub all the time diminished. Great class and I look forward to it every week." – Marylene
Yoga, Motherhood and Work
"Thank you for giving me such a warm welcome. Each class I attend, I know that you care about all of us in the class – from adjustments to level of difficulty. Your attention to these details and your genuine care that we stay true to ourselves make our relationship with you and yoga very meaningful. I never thought I would enjoy it this much. I am extremely grateful. My family is grateful too.
Since giving birth to my 2 year old, I haven't experienced deep restful sleep. From after my 3rd yoga class, I have been sleeping like a log but still attuned to my toddler when she needs me. I also noticed that I have more energy. The past 4 weeks at work have also been challenging. People around me have noticed a real difference in my approach. I work in a pressure cooker environment so it's not easy to stop-think-say/do. Now, I get people to consciously 'breathe in/breathe out, think then speak.' It's funny to watch when you have a room full of people with strong personalities, no one is speaking, and everyone breathing. The best part of this, is that, it works on the kids too! (I also am a carer for my 11 year old niece). These positive changes in me may not all be yoga but since it's the only new thing I've done, I am giving you and yoga all the credit. THANK YOU! "– Ria

Yes, we love your compliments!
"Thank you for creating the best yoga centre in the universe!"
"I was just telling my husband this morning how lovely and personal it feels to be part of Transform"
"We both really enjoyed our class. We are both looking forward to next week. I must say, I slept the best nights sleep after that class, it was fantastic, totally different."

"I have been meaning to email for a while now. ( what do I do all day ? – work , 3 teens, renovating, husbands BAS…). Just to let you know how much I enjoy Transform. All the classes have something special – I always come away feeling physically rested or challenged and mentally also! The choice and ease of booking is also great! Thanks. –  Emma"
Thank you everyone whose words appear on this page. With your support, Transform will continue to bring you the best teachers, great classes and of course, more of the good stuff!
Look no further. Transform today!