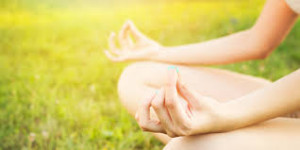 Are you interested in:
* exploring expanded consciousness and deepening your awareness?
* stepping into some more advanced training and experience?
* joining a group with the goal of sharing a supportive meditation community?
* Finding a meditation technique you 'click' with?
If any of these things call you, book in now for our six week meditation journey for Body, Mind and Spirit. Some of the things we will explore include Settling Deeply into Meditation, Focusing (candle gazing), Sharing the Focus, Reflection, Mindfulness, Creative Meditation (Rainbow Light) and more.
This series begins on Friday Nov 7 (1.30-2.30pm in time for school pick up and a soulful and nourishing entrance to your weekend)
This short course offers the next step for anyone who already has meditation experience, but newcomers will also enjoy it, because we will be moving through the stages in a very supported step-by-step progression.
Facilitator Louise Gilmore has been teaching meditation for nearly 30 years and has taught thousands of people to meditate. She leads one year courses that train people to also become meditation teachers. In 2011 she was awarded an OAM for services to family carers.
$120 for the 6 sessions or $80 with your unlimited class pass. Prebooking essential