BOOK OUR ON DEMAND CLASSES & LIVE-STREAMS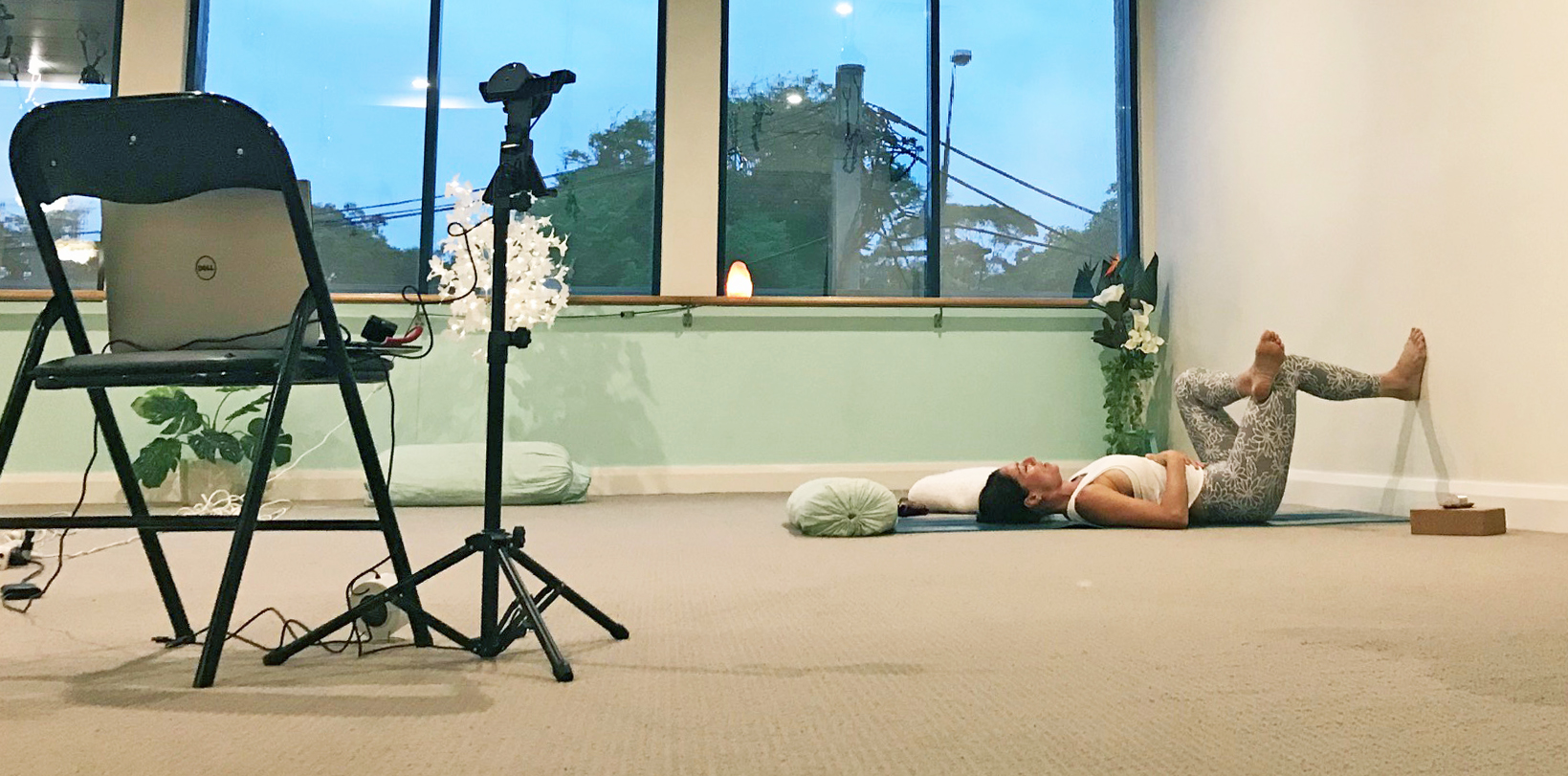 Live Stream Classes – How to Join a Class
Our virtual studio functions both ways. You can see and hear us, and, unless you prefer to have your camera and mic turned off, we can see & hear you. Our teachers will be waiting at our virtual "reception area" 10 minutes before class starts to check in with you as you come online and keep our group strong and supported.
How Do I book a Live Stream?
Please DO check our schedule for each day of varied classes, times and teachers and do book in for the classes that interest you. Even if you can't attend the live stream, do book in so we send you the recording!
Click the sign up now button next the class you want. Book in at least 30 minutes before class and we will email you the link 30 minutes before your class. Regardless of whether you attend the live stream or not we always send you the recording.
"I really enjoyed my first live stream and was easy for a very nontechnical person like me ( though i did have a teen on hand). I will make a mental note to not have my dishwasher on next time! So lovely to "see and hear" you Christina. Yes I was laughing when you were….. Thanks for being so adaptive."
Emma
Yoga On Demand – Classes Anywhere, Anytime, 24/7
Do you need a class right this minute? Easy! Here's How.
How Do I access the On Demand Classes?
Use your Computer (not the app)
Log in to your account through mindbody.
Click on the tab which says 'Online Classes'. Here you will see classes we recorded live in studio with real live students.
Choose your class and it will start to play for you. You can watch as much as you like for 7 days. We are adding more too!
IMPORTANT NOTE: 
Please make sure that your browser does not block pop-ups from the website, as the links from this list open to a new tab.
You can enable and disable pop-ups on your browser settings.
For chrome users, you can adjust your pop-up settings through these steps:
STEP 1: Click on the Icon with the three vertical dots on the upper right corner of your screen and select 'Settings'.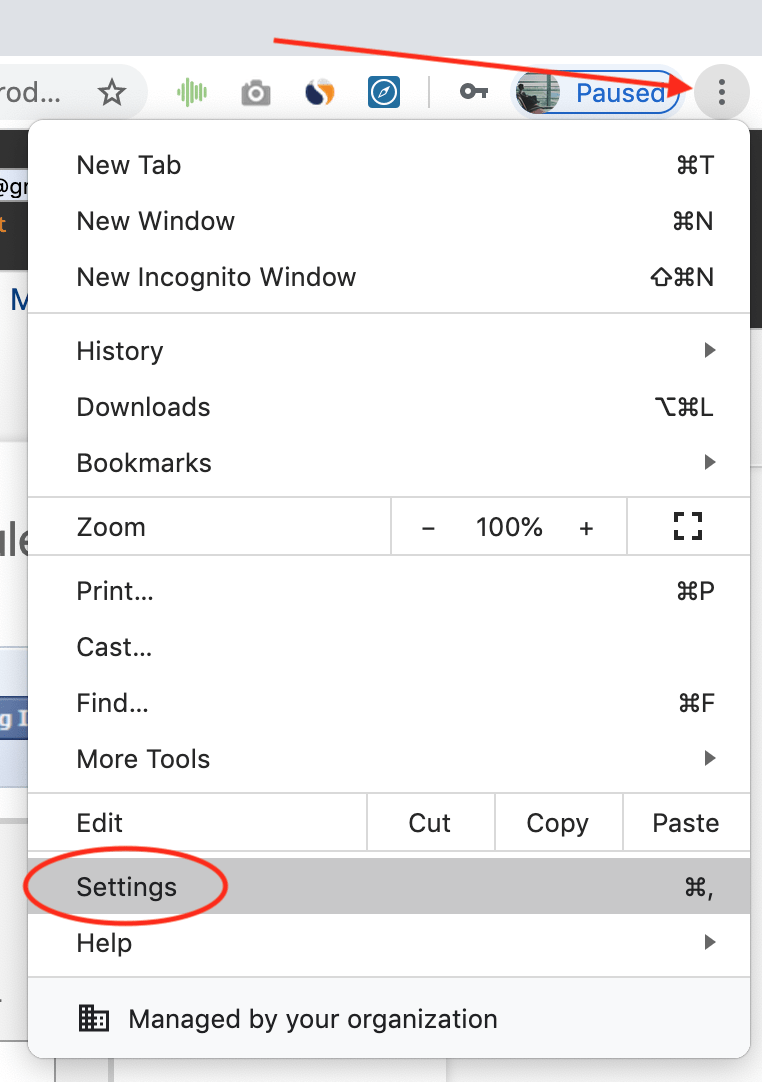 STEP 2: On your settings page, click 'Privacy and Security' and then click on 'Site Settings'

STEP 3: Look for 'Pop-ups and Redirects' on the list it will show you.

STEP 4: On this page you will see the sites that has the permission to show you pop-ups. Please make sure that you have given permission for the Mindbody site. You can also add Mindbody on the list, if it's not yet there. Just click on 'Add' and paste the URL: https://clients.mindbodyonline.com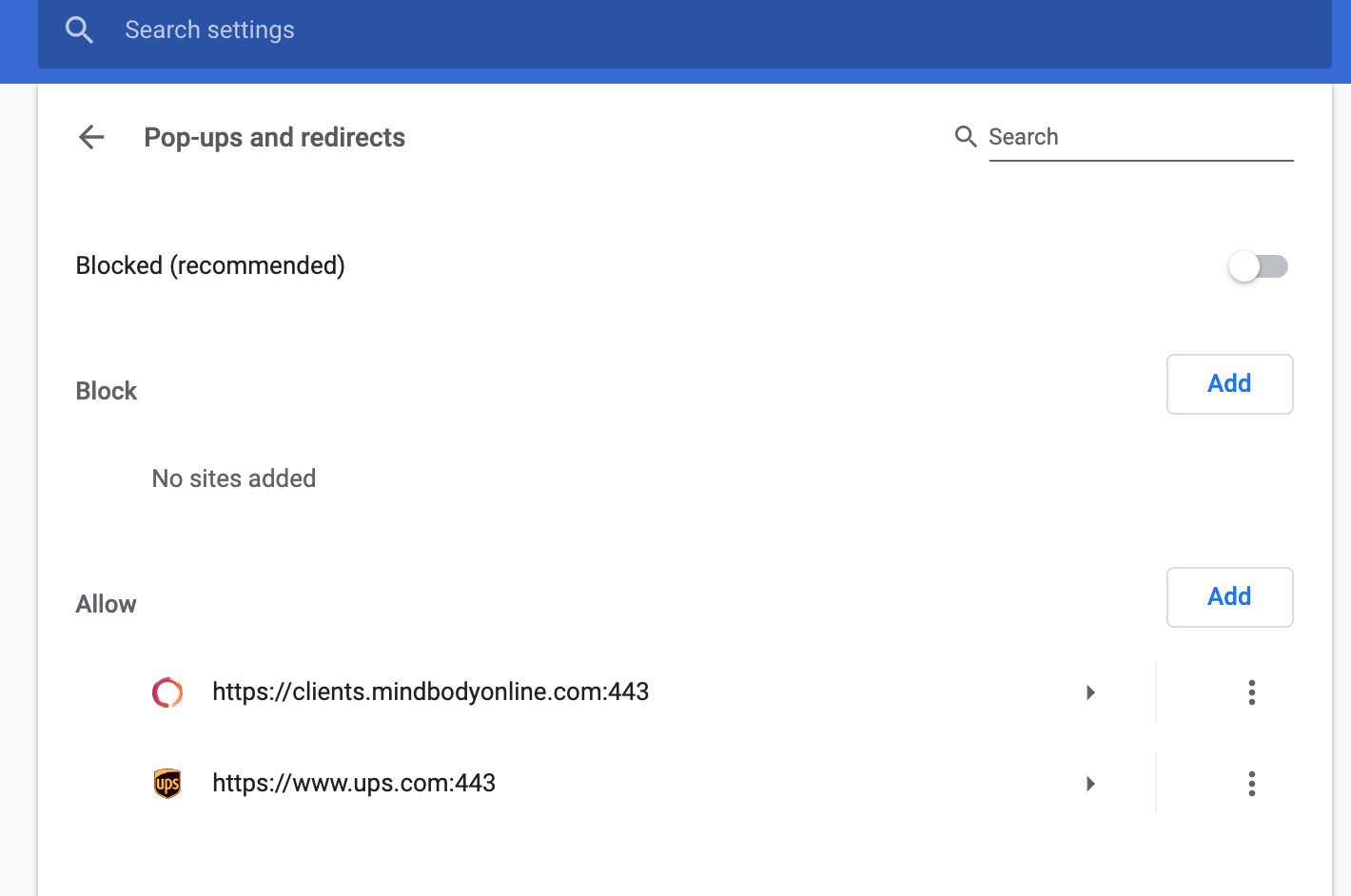 "It was a great session this morning too, this will help so many people through this time. It's fabulous."
Steph