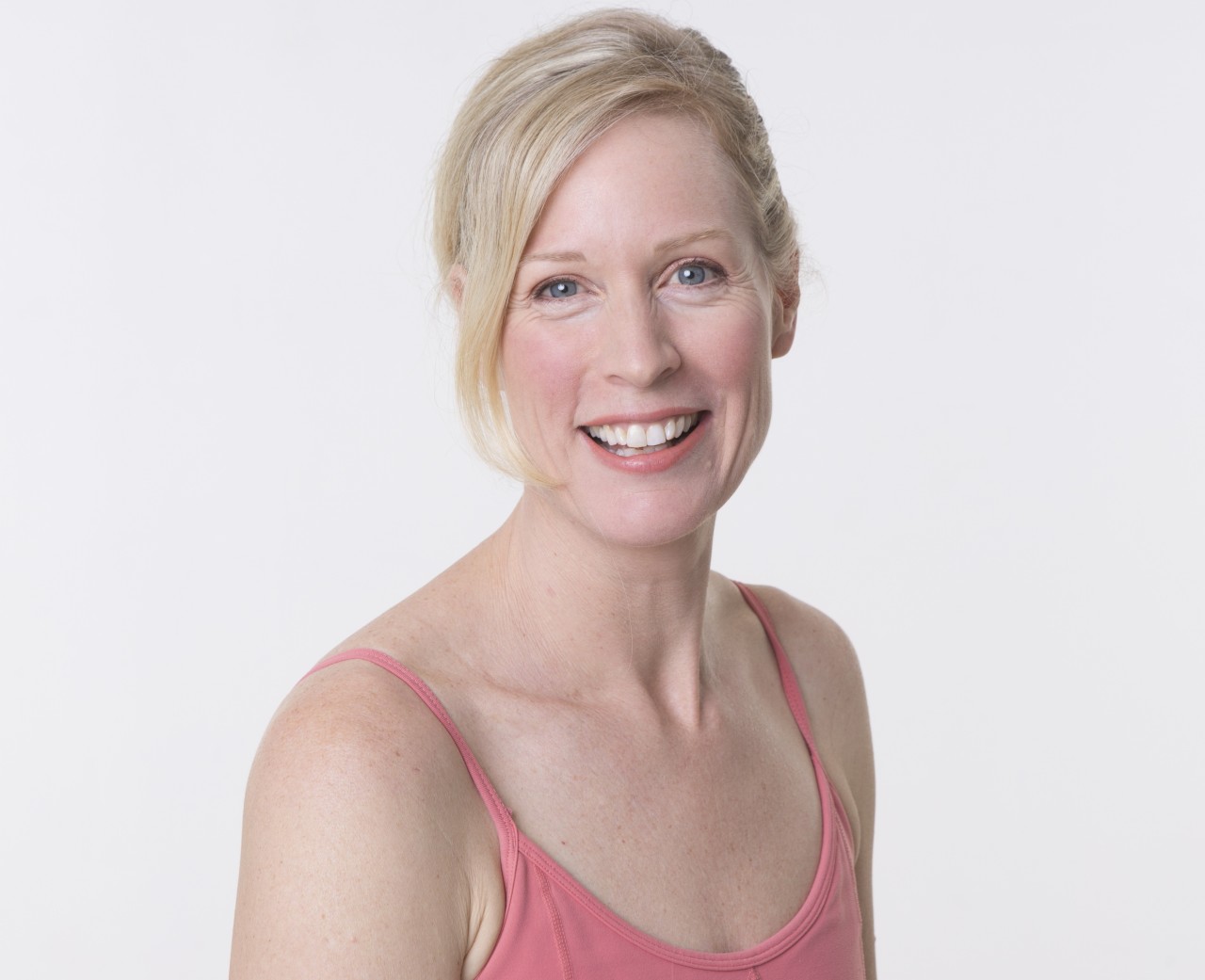 Christina Brown
Internationally renowned teacher, teacher trainer and bestselling author Christina Brown teaches yoga, Pilates, barre and aerial classes. She is the author of 6 books on fitness and health. Christina created Transform as a sanctuary for people to positively shape their lives, to be nourished with love and support, to encourage them to step up where they can, or to be able to lay their hearts down to rest when they need. Each visit reminds a guest at Transform of their infinite potential and shines a light on how beautiful they are.
Christina has been practising Yoga since 1989 and teaching since 1996.
Since her first Yoga teacher trainings in 1995 and '96, she completed her Pilates teacher certification in 1999. In 2013 Christina obtained her Barre certification and went on to gain her aerial teaching certification. Christina adores teaching this variety of classes as it feels her creative spirit and she knows how good it is for body and soul for us to experience difference tastes and flavours in movement. Christina delights in tailoring her classes to suit the needs and ability of each student. Her students love her expert adjustments for postural correction and the chance to squeeze more juice out of their experience. Her students say her classes are both 'like physiotherapy' and 'like having a day in a day spa'.
Christina has authored many books. The Classic Yoga Bible: The Definitive Guide to Yoga Postures, became a classic reference for those who appreciate quality yoga. It has been constantly in print for the past 20 years. It has sold millions and is available in more in a dozen foreign languages. Tracking the evolution of yoga in modern times, Christina wrote a companion volume, The Modern Yoga Bible: The Definitive Guide to Yoga Today. Published in 2017, this book has already been translated several times since.
Christina ran yoga teacher training courses for many years and yoga retreats led by Christina have been voted 'Best in NSW'.
Christina is the founder and director of Transform where her classes are curated with love and her aim for each visitor is for them to appreciate their own good efforts and delight in their inner beauty. Transform has become a space where great friendships form, and that feels like a sanctuary should the outer world feel harsh.
Christina sees each person as perfect already and understands that sometimes their busy lives get in the way of clearly experiencing that feeling. Every class she teaches is an opportunity for each participant to experience that awe-inspiring sense of connection. It is this connection that will soothe your heart into peace and allow you to greet the world with wonder and joy.
'If your practices give you a sense of expansion and joy, then they are the right practices for you.'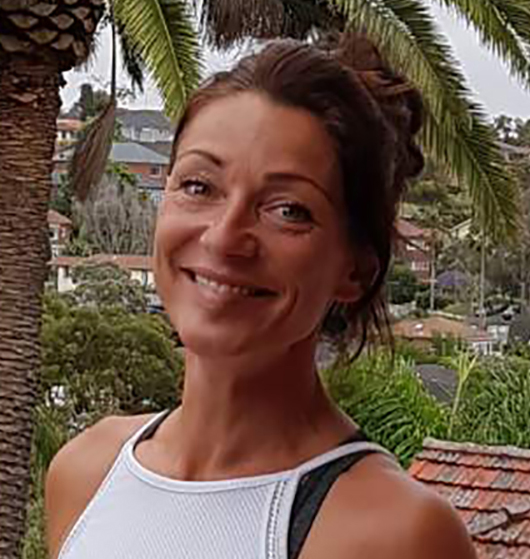 Petra
Petra Kennis owned her own Pilates and yoga studio in the Netherlands for many years. Then love struck when she and her husband visited Australia on a holiday. They fell in love with the country and people and decided to move their family to Sydney's Northern Beaches where they have happily settled.
Petra has a unique skillset. She is phenomenal at reading bodies and she appreciates the individuality in each person. From this connection, her students deeply feel her support and love. Petra's positivity floats around her and we are sure each of her lucky students will enjoy the experience and respect she feels as they get stronger and more supple. 
Petra's personal life motto is to embrace life, take it the way it comes and make the best of it!  
"My aim is to make people feel good about themselves and their bodies. I coach in a positive, challenging way but always with kindness. My workouts are intended to make you feel good, strong & happy"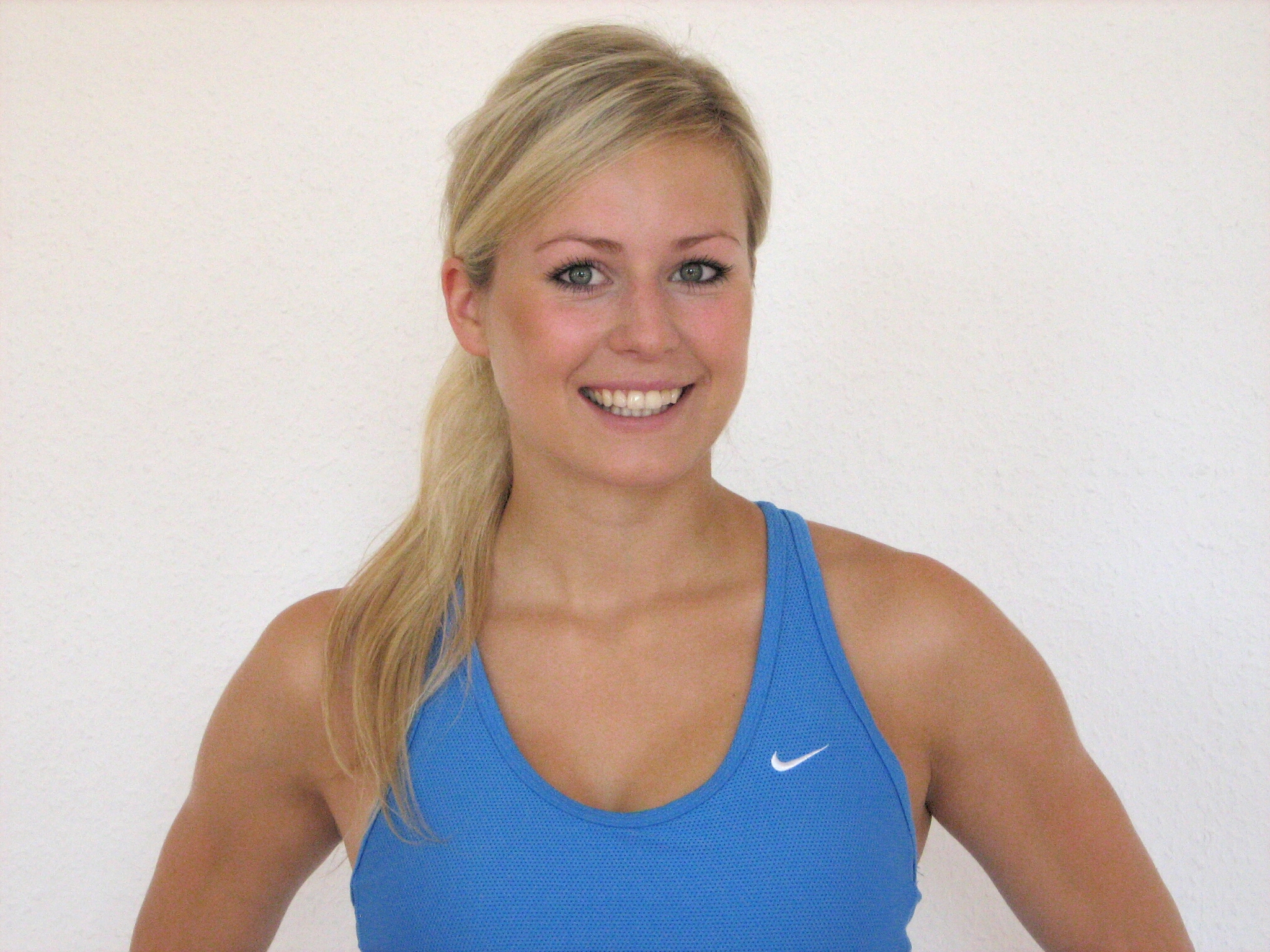 Elaine
Elaine is a German trained physiotherapist. She believes that everyone can achieve their highest goals by getting to know, reconnecting, and strengthening their body, mind, and soul through Pilates. Her Pilates classes are well known for the great diversity of exercises. And there exists a good balance between strengthening and stretching every muscle of your body. With her background in physiotherapy, sports science, and teaching different classes, Elaine has taught everyone. From expectant mums to athletes. As such, she has a great awareness for her clients and loves tailoring the classes to exactly what her students want and need.
Elaine finds her own balance between fast, energetic team sports and her unwinding time on the Yoga mat.
" There is no better reward than a smile from someone who is achieving their goals by getting fitter, stronger, healthier and happier with the place they are living in. Their own body."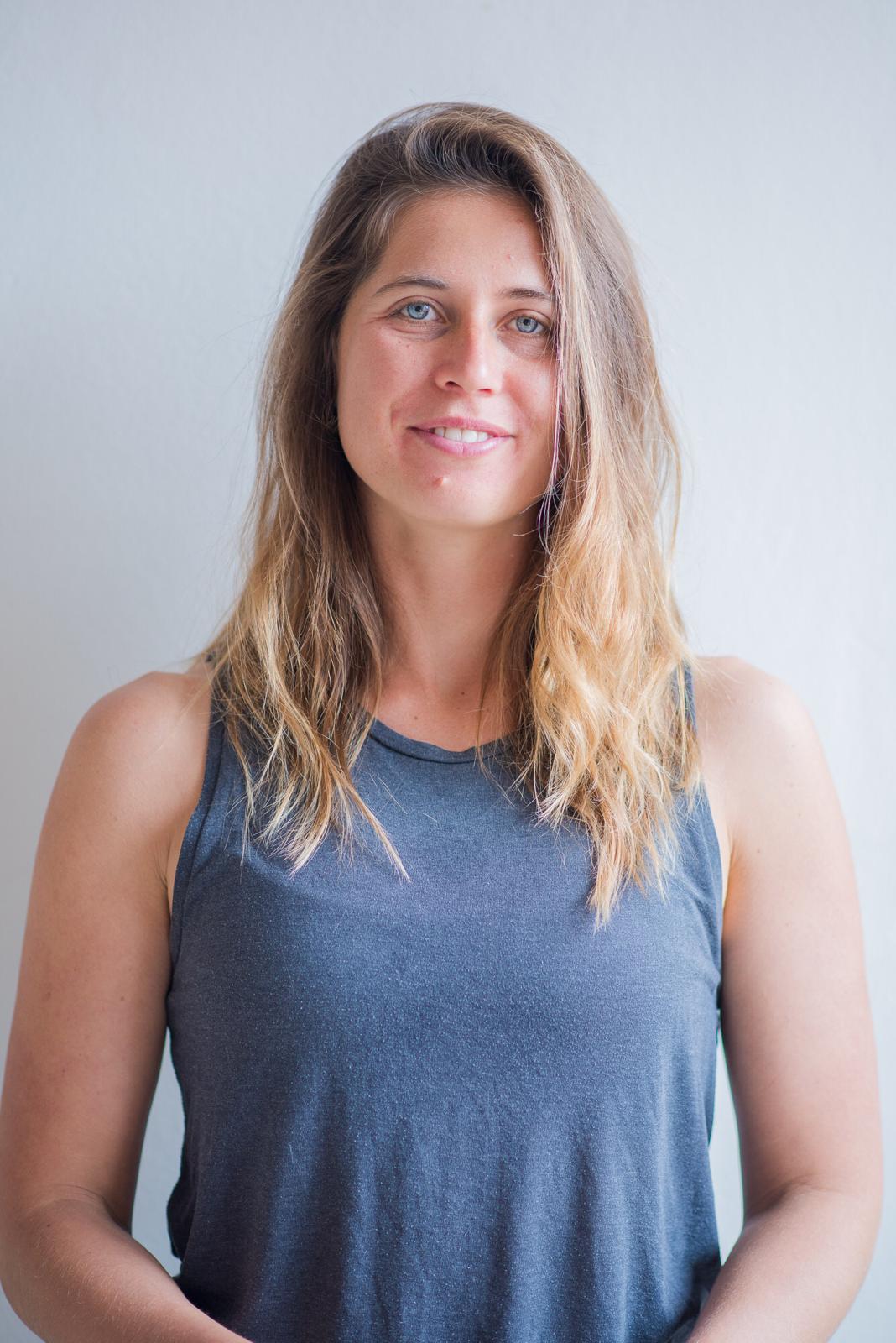 Olly K
Olly has that special mix of beautiful, positive energy plus chilled and calming vibe, traits she brings to every class and that her students love to soak up.  She has a wonderful understanding of the body and how it all works. As she completes her Chiropractic degree it's a great enhancement to the teaching knowledge Olly shares with her students.  Olly is also great at applying her knowledge of anatomy into the creative flows of yoga to form really well balanced classes.
Olly brings a steadiness to her teaching with attention to alignment. She offers a really good balance of getting that sense of breath and flow while also blending in some strong, slow poses. It's all about encouraging movement that feels good for you!
Since experiencing the mind and body benefits of the practice, yoga has become one of Olly's greatest passions. Olly appreciates how yoga can be a wonderful counter-balance for of sports. Besides her enthusiasm for yoga, which she has been teaching full time since 2017, Olly loves running and surfs every day.
"When you talk you are only repeating something you already know. But if you listen you may learn something new." – Dalai Lama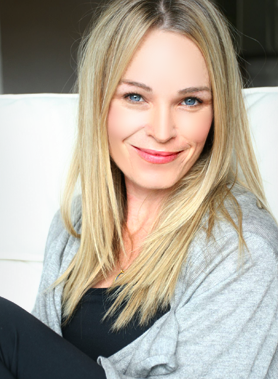 Lauren
"Yoga is the art work of awareness on the canvas of body, mind, and soul."
Lauren Falconer has been teaching flowing Hatha yoga for the past 12 years. Lauren's classes are beautifully sequenced with flowing movements in and out of postures. They work to develop core strength, balance and flexibility. Focusing on conscious breath awareness throughout the class. Always connecting back to your inner wisdom and guidance.
Lauren loves to encourage her students to practice according to how they feel, with the intention to serve themselves physically, mentally & emotionally. Lauren has taught excellent mum and bubs classes for many years and is a passionate pre and postnatal specialist. She is also a birth educator, spiritual mentor, and doula. She is the founder of The LifePod and Spirit Birth. Lauren completed her Advanced Diploma of Health and Yoga at Nature Care College under the guidance of Mark Breadner (and many other internationally renowned teachers).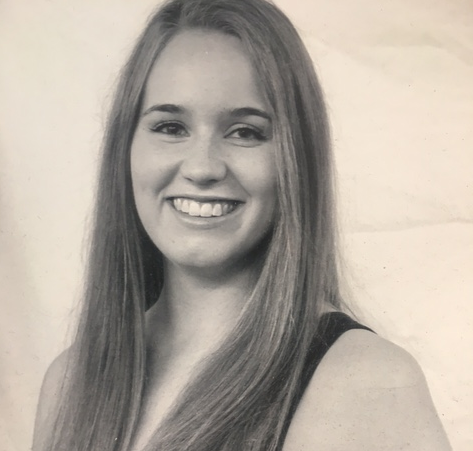 Lissa
"Anyone can do barre, not just someone from a dance background – you just have to love moving to music, and the exercise will follow."
Lissa has lived and breathed dance and fitness from the age of three when she began formal dance classes. She has achieved her Associates diploma in ISTD modern, and Advanced 1 in RAD. Lissa studied dance full time at the Academy of Music and Performing Arts. She is currently undertaking a Bachelor of Education majoring in English and Dance at Macquarie University.
Lissa completed her Barre training in 2014. Besides her barre classes, she teaches contemporary dance to teenagers and began to improve their fitness by teaching them Barre basics.  Since she hasn't stopped grooving to music from the age of 3, Lissa has no plans to stop anytime soon!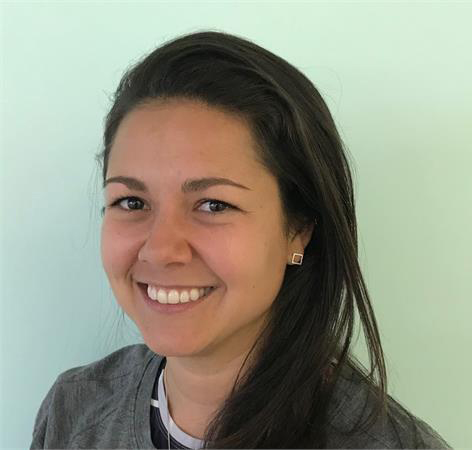 Lailla
Born and raised in Brazil, Lailla first discovered yoga in her hometown, 15 years ago. "At first, I was looking to start yoga just to complement my gym training but when I got there, it was love at first sight! Going to classes made me feel peaceful and deeply connected with my body."
During her Yoga journey, she has practiced with different schools, including Hatha, Vinyasa, Power, Yin, Swástya, AntiGravity and Calligraphy. Having the opportunity to learn from a great variety of teachers, has given her the opportunity to have a deeper understanding of the body, the philosophy and how they both meet beautifully together.
Lailla completed her 200h Yoga Teacher Training in Pachamama, Costa Rica. She then went on to complete her AntiGravity Aerial Teaching Certification.
Lailla loves to bringing Yoga to a complete new perspective through the Aerial Classes and enjoys infusing her practice with a little Latin American spice!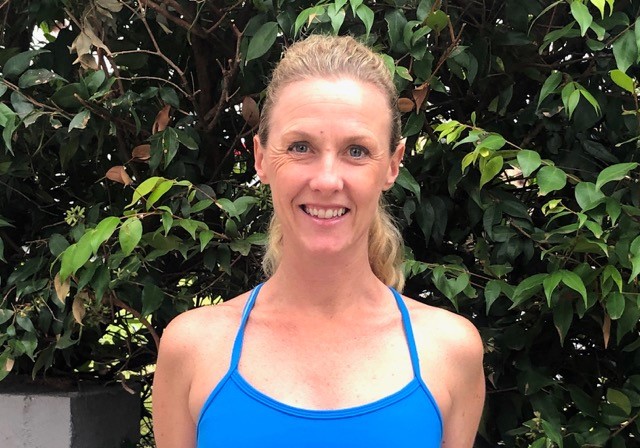 Jenny
Jenny was first introduced to Pilates in 1999 as part of her dance studies. With an emphasis on core stability, mental strength & overall body awareness she found it incredibly useful and since then Pilates has been an important part of her regular life, plus prenatally and as a mum of three.
She loved how through the practice of Pilates, every aspect of mind, body & spirit were exercised, so in 2011 Jenny completed her Cert. IV in Pilates Teacher Training. Since then Jenny qualified to teach barre Pilates and has continued to develop her teaching repertoire through additional teacher training courses. Jenny has done a lot of work in conjunction with physiotherapists and has sharpened her skill at tailoring her group classes to each individual's needs.
Jenny loves introducing clients to the wonders of Pilates and the significance breath plays not just during the class but every hour of the day. She hopes that by teaching & sharing her positive experiences with Pilates she can inspire and help show her clients the benefits of including the practice of Pilates in their everyday lives.
"Above All, Learn to Breathe Correctly – Joseph Pilates."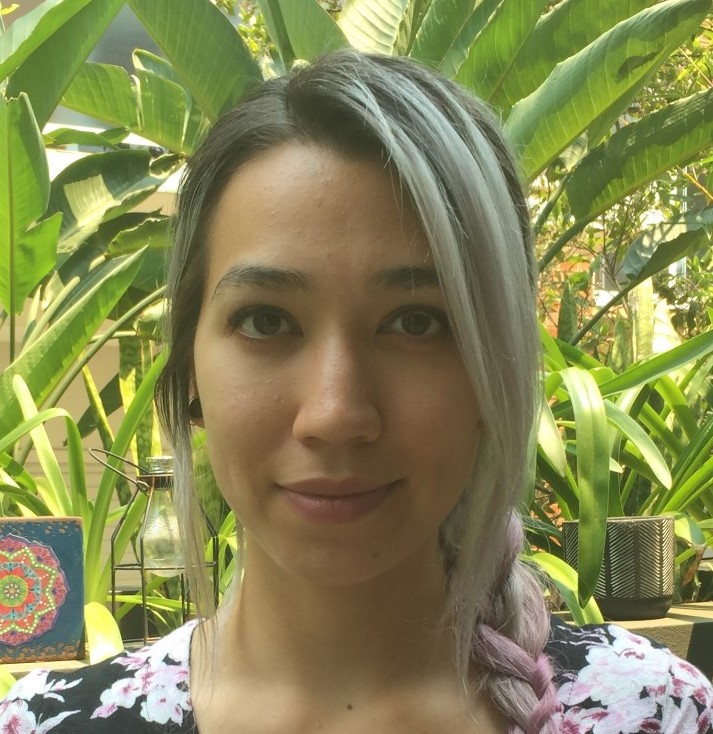 Katie J
Katie has always had a passion for movement. She practiced ballet in Malaysia where she grew up. As a teen fell instantly in love with yoga after she moved to Australia. She journeyed to India for her Yoga Teacher Training in 2016 and completed her Barre Pilates Teacher Training in Sydney in 2018. Katie's barre based pilates circuit classes welcome all levels — no need for any prior experience as she will guide you through her class leaving you feeling energised. In both barre and yoga she likes to focus on alignment and getting people in touch with their bodies and their potential. 'What I love about Pilates Circuit is that is it a totally fun way to move your body in a way we aren't used to, by fusing the best bits of different styles of exercise.'
Katie loves this quote attributed to Buddha:
'Success is not the key to happiness, happiness is the key to success. If you love what you are doing, you will be successful.'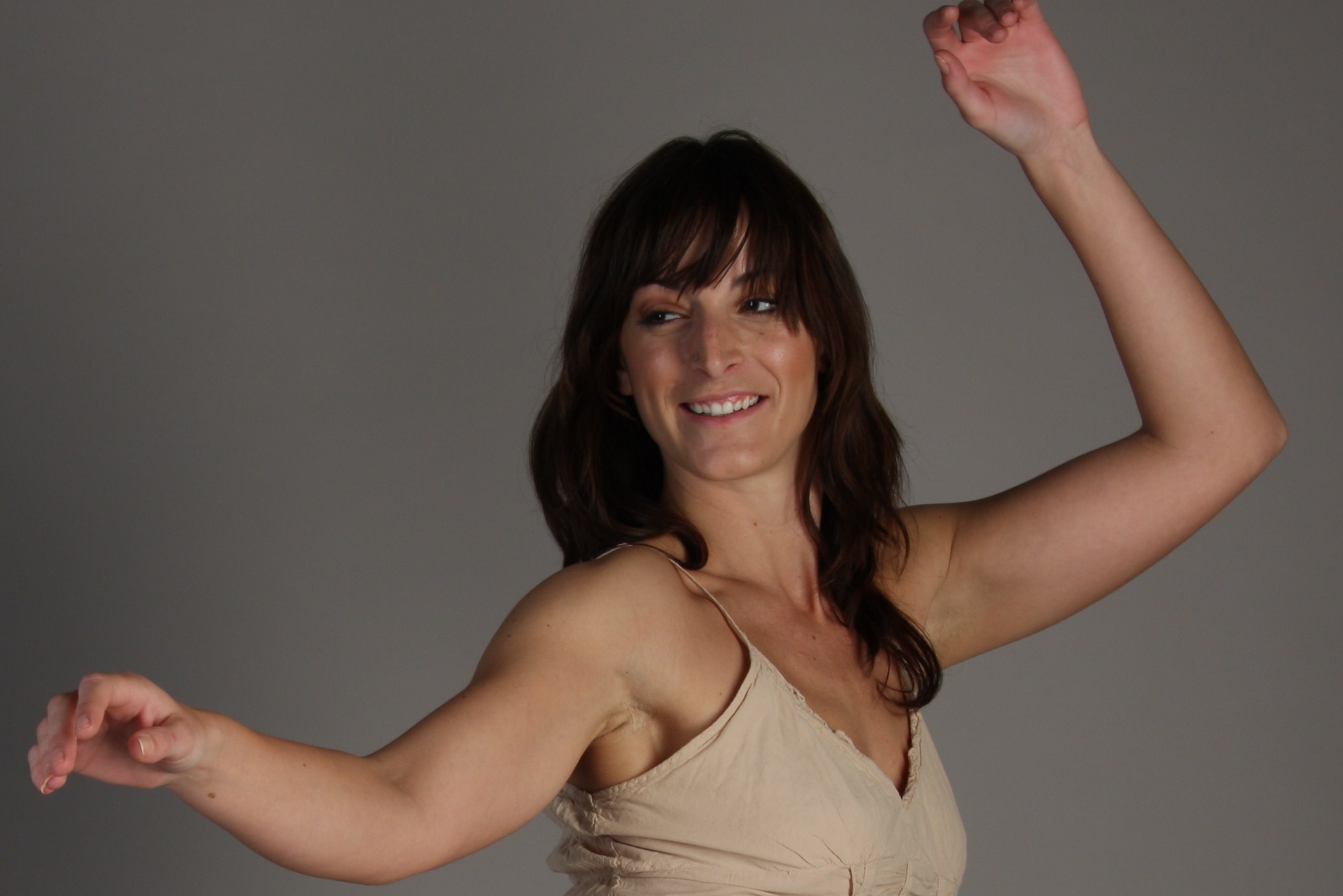 Mel A
Melanie found Pilates while undertaking a professional diploma in dance at the London Studio Centre back in 1997. It helped her stay in condition throughout her dance career and with rehabbing her own knee injury. She danced professionally for eight years, including performing with Robbie Williams in the UK, and touring with other groups in with USA, UK, Europe and India.
On retiring from dance, she continued her love of Pilates becoming an instructor with Polestar Pilates. Her aerial training, began on tour in France, led her to teaching aerial as well. Mel is also a degree-qualified Myotherapist. Myotherapy is a therapy providing musculoskeletal treatments including myofascial releases and joint mobilisations to help the body heal and recover from injury or just everyday life.
"Movement is medicine, move your body to thrive not just survive."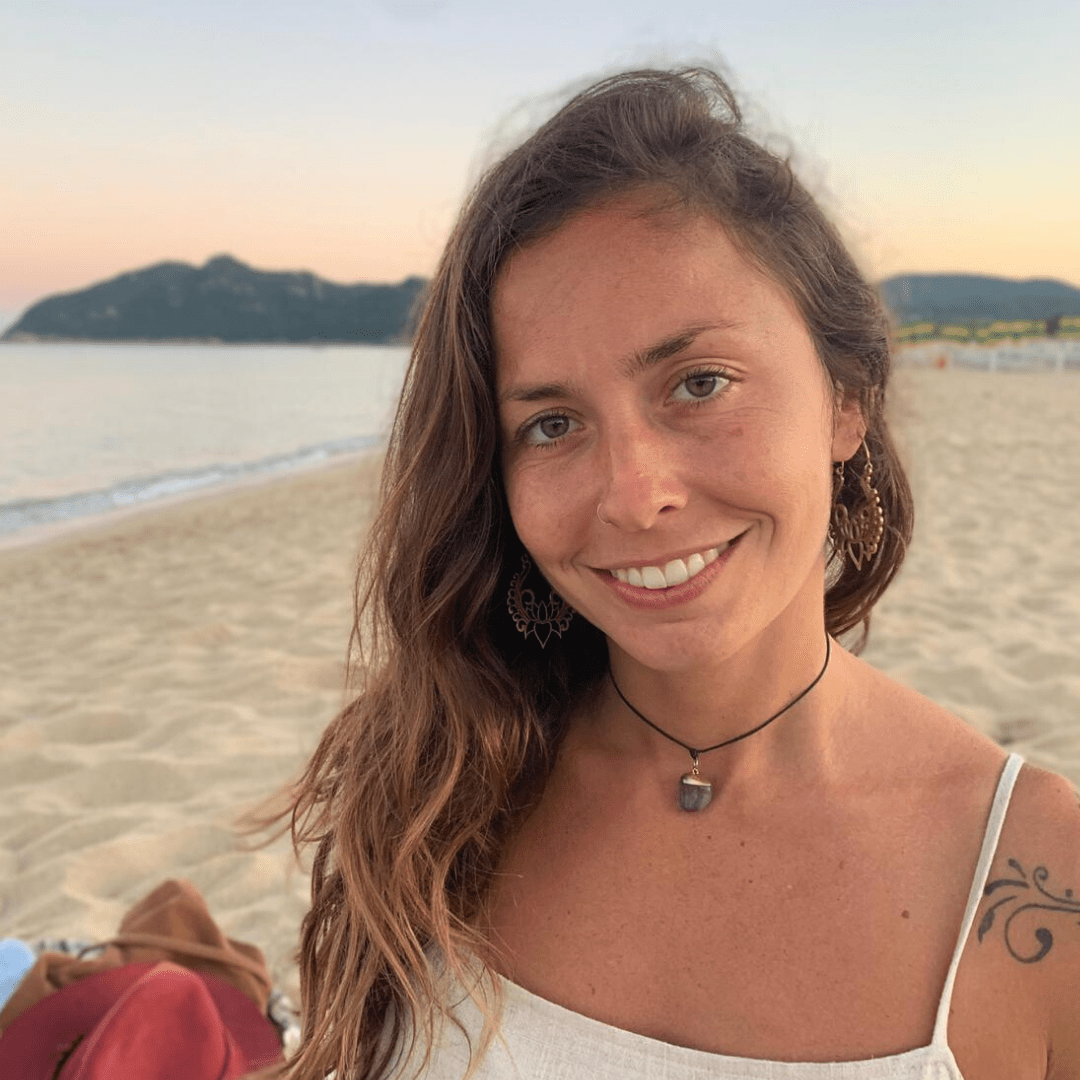 Vanessa
Vanessa's yoga journey started in 2013 and grew from being not only an inner-exploration on her mat to become a way of living. She went on to gain her certification in Yin, Hatha, Vinyasa and Tantra yoga and loves how profoundly gratifying it is to guide her students to reach the best version of themselves.
From Vanessa's classes, she aims to provide a sacred space for her students to unblock the locked doorways residing inside their physical body, allowing energy (your inner rivers) to flow freely. In her classes, as you embrace stillness, flow, breath, the present and intention, you are able to get rid of emotional and physical pain while bringing bliss into your heart and mind. The sequences she creates allows you to connect in, diving into your deepest layers and elevating yourself out of the intellectual mind for a time. Then every single particle that exists in your whole being can pulsate and you can move this special energy with the intention of transformation.
Vanessa feels yoga can allow the dark to meet the light. And yoga will heal ourselves, even beyond us in this lifetime.
"When we heal ourselves, we also heal our ancestors, the people around us right now and all the other ones yet to come."

"Until you make the unconscious conscious, it will direct your life and you will call it fate" C.G. Jung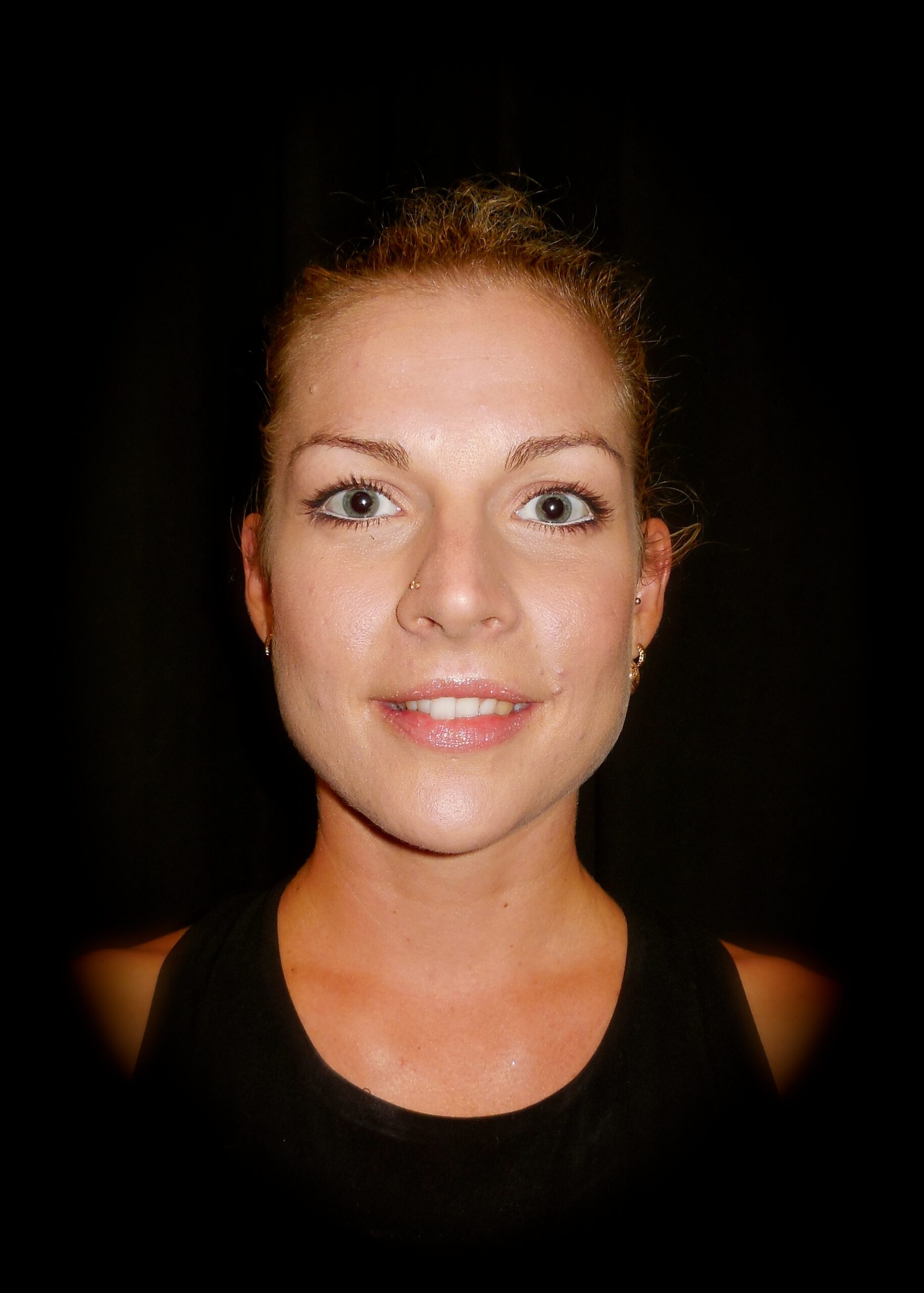 Skye
Skye is a Pilates, Yoga and Barre and Ballet teacher. Besides this impressive teaching repertoire, Skye also enjoys life as a performer.  A dancer from the age of three, she has been dance captain at the Sydney theatre company and also performed in many Sydney shows including Phantom of the Opera, Mary Poppins, Annie get ya Gun, Wicked and Miss Saigon.  As so many dancer's find the odd injury is par for the course, Skye has great empathy for the issues that any of her student's may bring to class. She always aims to teach in a way that brings that sense of 'happy moving' back to her students.
"I love teaching at Transform because getting people moving in a fun and exciting environment is part of who I am."
                                               LIVE, LAUGH, LOVE, DANCE!'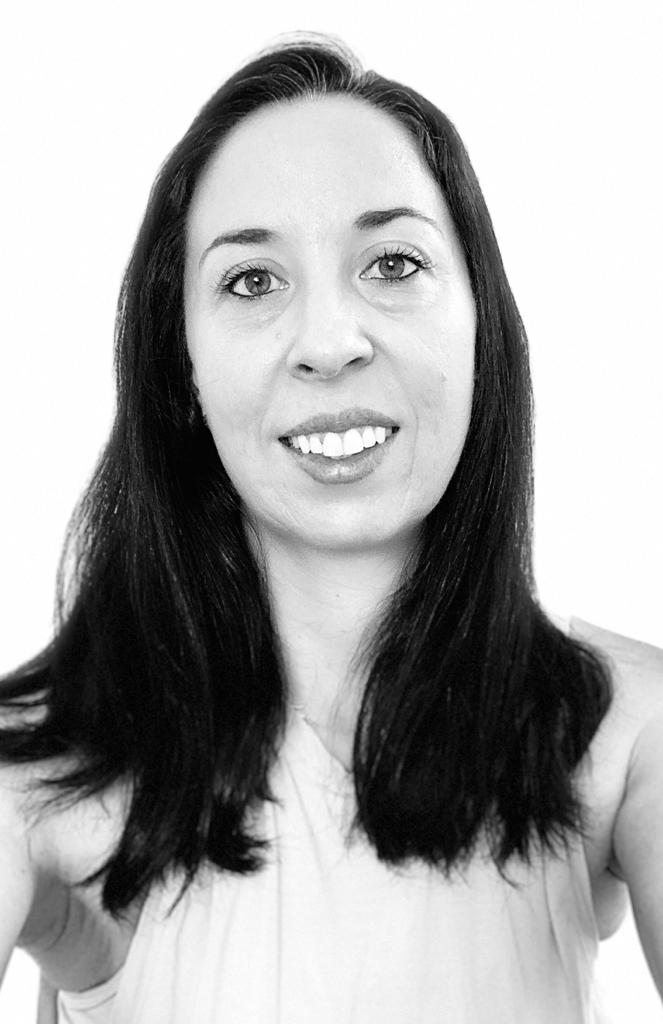 Barb
Barbs has always had a passion for movement and anything to do with fitness. She grew up doing ballet & Jazz, and started attending studio Pilates classes when she was 17 years old. Ever since then she has been practicing Pilates (mat, reformer & studio) and absolutely loves it!  She loves the feeling you get after a great Pilates class where you feel refreshed, taller & all stretched out, and knowing that you still managed to work and tone all those muscles and parts of your body.
After 15 years of Pilates practice, while on maternity leave with her middle child, Barb realised that her passion for Pilates just kept on growing. It really helped her regain her core strength and to get back into shape. Because of this she decided to leave the full-time corporate world of logistics, and focus on a Pilates teaching career. Barb has completed two Pilates teacher trainings. During her practical training at Polestar, she has not only learnt the importance of breath in movement, but also how to design classes based on the client's levels and contraindications (if any). Barb has also completed training with Studio Pilates and is studying reformer too.
"I want to inspire my students to feel better about their body and themselves and help them reach their goals through life-enriching movement."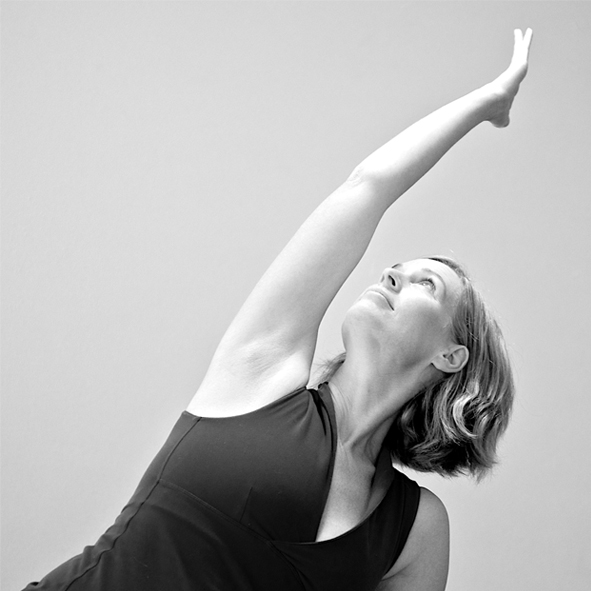 Private Classes
Yoga + Pilates Choose your perfect style at your perfect time at your place or ours. Sessions crafted to suit, for individuals, couples or small groups.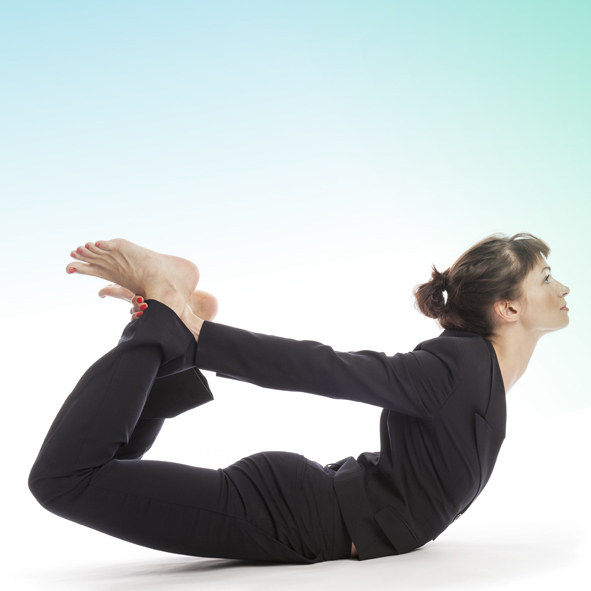 Corporate Yoga Classes
Bring health and harmony to your workplace. Call us to talk about  special events or regular classes, at your place or ours. 
Click here for more information