Fancy Dress Classes – 70s Theme
Make your weekend a bit more special. Join Christina in her best 1970s dress up for our yoga and Pilates this Saturday  21st.
We'll meet on zoom before class start time to compare and complement our outfits!
Pilates 7:30 am
Yoga 9:00 am
Lay out your clothes the night before and we'll share our best 70's playlist on Spotify in the class invite!
Neck and Shoulder Soother Morning Tea
Are your neck and shoulders suffering during lockdown?
Take 20 minutes out of your day to get them feeling good again! Grab a tennis ball or a high density ball for props and you'll emerge from this class feeling light and free!
Thursday 11:15am – 11:45 am
Book here.
Be the Best Parent for Your Child During Lockdown
When we as parents are grounded in a healthy relationship to self-awareness and self-care- when we can model for our kids how to bring compassion and curiosity to handling emotions and challenges we can parent from a full cup and we can enjoy the process so much more than when we're "working hard at it".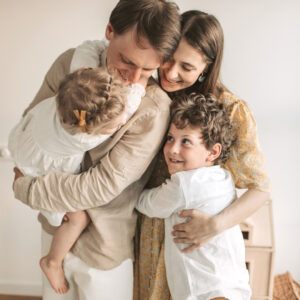 Join us in our zoom room for a 30 minute session guiding you through a basic definition of mindful parenting and why parenting stress is a real concern- especially now.
We will finish with a short practice with some lift mediation releases to help us let go of the kinds of stress we might be carrying as parents. At the end of this 30 minute session there will be Q and A time with mum, grandma, and parenting skills expert Wende.
Friday 11:15am – 11:45 am
Book here.
Step Into Your Future Reality. Full Moon Learning, Meditation, and Journaling
Next Monday the full moon will be in Aquarius. What does this mean for you?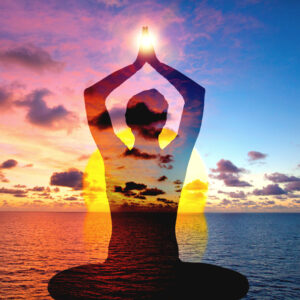 It is a time which is very focussed on your vision and yourself as an individual. It's about being confident in your uniqueness and walking to the beat of your own drum – and maybe even being a little bit rebellious(!!)
Join yogi and astrology teacher Hanna for her sharing of astrological wisdom followed by a themed 15 minute meditation practice to tap you into the energy of an Aquarian full moon, plus some journal time to help you harness the energy of this time to transition into your future chapters.
August 23, Monday(11.15am – 11.55 am)
​Qi Gong Class with Kimberly
Get your energies flowing with this lunch standing dynamic qi gong session. After a warm up you will learn one or two forms to get you breezing through your day.
This is a low impact, focused, and glide-y class like an Eastern Yoga.
August 27, Monday
(11.15am – 11.55 am)