The Power of Breath
4 Practices to Change Your Life
45 min sessions PLUS guided practice sent to you! 
This is a beginner's breathwork program where we'll explore the power of breathwork and some of the breathing techniques that can help BOOST YOUR ENERGY, increase mental CLARITY and OFFLOAD STRESS.
Why breathwork?
Studies have shown the incredible benefits of breathwork such as:
improving immune function
reducing stress and anxiety
reducing blood pressure
enhancing focus and mental clarity
improving sleep
What will I learn?
4 different techniques and recorded practices to keep.

Week 1: Diaphragmatic & Coherent breathing to relax the body and the mind.
Week 2: Yogi breathing: Thoracic, Clavicular & Diaphragmatic breathing used together for stamina and focus.
Week 3: Nadi Shodana preparatory practice. This practice has calming effects and relieves anxiety, improves concentration and balance the brain hemispheres (Yes, we know this sounds wacky but we think you will get it when  you try it!).
Week 4: Nadi Shodana Alternate nostril breathing: Reap the rewards of progressing this practice for breath, body and mind.
What to expect in each class?
Each class will last about 45 min. Join us online or in studio.
The first part will be dedicated to explaining the technique and its benefits. Then, we'll practice together with the different techniques. This will be RECORDED and EMAILED TO YOU so you can get more benefits by practicing daily until we meet again the following Monday.
We will finish with dedicated question time to answer any questions you might have about the practice.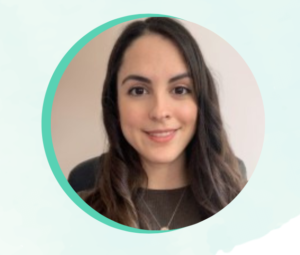 Dates: Mondays March 14-April 4 
6:30 am – 7:15 am In-studio & Livestream
Facilitator: Yoga & Breath teacher, Florencia Silvestre